hell.what

[DATE@15:FEB:2022]
[FILE<HTML>:"hell.what"]
[LOG:start]
[WARNING:"The following document is classified"]
BY READING THIS YOU ARE NOW TIED TO THIS DOCUMENT, NO MATTER
WHERE YOU GO THIS INFORMATION WILL FOLLOW YOU SO BEWARE.

THIS IS A RECOLLECTION OF THINGS, OBJECTS, 
LEGENDS AND INFORMATION THAT IS OUT OF PLACE, this should not
be taken seriously, as this is all purely satire.
(except the 2nd, 3rd and last item)
Bogos binted 👽
[LOG:end]
    
I had a dream where I was sitting in a dark office and reality felt altered and strange and there was just a fishtank illuminating the room and then this fish looked at me and grinned with human teeth and in this super deep voice said "You've been here a while, better wake up before you forget how to" and I woke up in a cold sweat.
---
I had another dream in which I spoke to the sun, I was standing in a black platform in space right next to it, and asked it what was its name, it responded "Helios" afterwards I asked it who created him and he responded "God", after hearing him I woke up.
---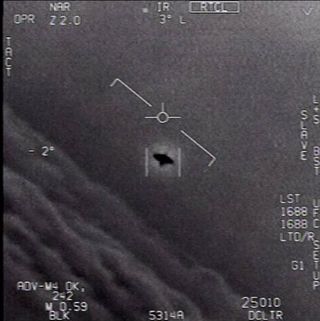 I had one more dream in which an extraterrestian entity was speaking to me by telekinesis and told me, "Do you want to be known for your danger sign, or the danger you provoke." I then woke up. I interpret this message as a warning.
---
The void was made for those who could fly, so the flightless will suffer
---
One day you will have to answer for your actions, and god may not be so merciful.
---
From January 2006 until today, at least 2000 people have claimed they have seen this man in their dreams, in many cities all over the world: Los Angeles, Berlin, Sao Paulo, Tehran, Beijing, Rome, Barcelona, Stockholm, Paris, New Dehli, Moskow etc. At the moment there is no ascertained relation or common trait among the people that have dreamed of seeing this man. Moreover, no living man has ever been recognized as resembling the man of the portrait by the people who have seen this man in their dreams.
---
"You will live to see man-made horrors beyond your comprehension." - Nikola Tesla.
---
And remember, we die in the dark so you can live in the light, and the monsters that you can't see are more horrifying than the ones you can.
---
There exists a seemingly standard U.S. quarter. When flipped, it has a 33% chance of landing on a third side not normally visible. This third side depicts an engraving similar in appearance and format to the special state quarters; however, it depicts a state that does not exist. The state depicted is called "New Caulde", and according to the coin, was founded in 1919. The engraving depicts a hammer and a nail over a stylized image of a tree.
---
From the moment I understood the weakness of my flesh, it disgusted me. I craved the strength and certainty of steel. I aspired to the purity of the blessed machine. Your kind cling to your flesh as if it will not decay and fail you. One day the crude biomass you call a temple will wither and you will beg my kind to save you. But I am already saved. For the Machine is Immortal.
---
Its rumored that website under the domain name "whatwouldhappenifiwasshot" generates a 3D model of whoever accessed it, it can then be "shot" by clicking on the 3d model, the website has been blocked from all internet services.
---
[redacted] is a notorious damned poem believed to curse or even kill anyone who reads it out loud. The poem gained notoriety when people suffered losses after reading the poem. It is also believed that a young girl died few moments after reading the poem.
---